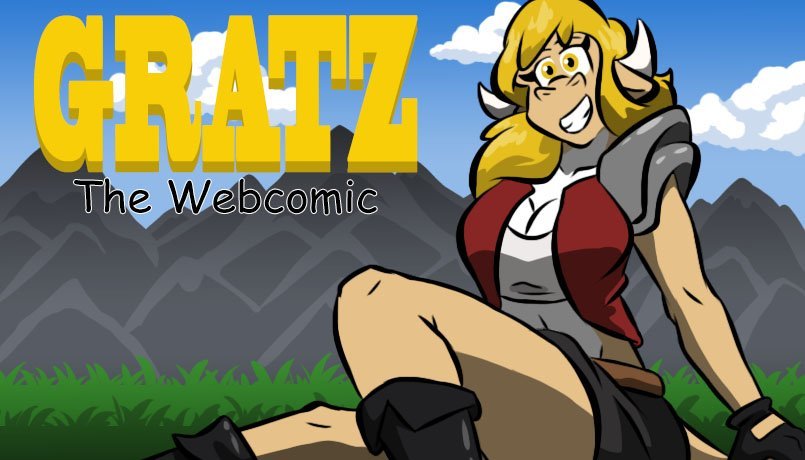 Gratz
ADVENTURE, ACTION-ADVENTURE, ALL AGES

Lackinganame
Gratz is a webcomic that has updated for every week for since Nov 2012, normally updates 3 times a week.
Gratz is divided into three main parts over the course of it's publication. The original Gratz, The Solace trilogy, and The Spirit of adventure.
---
MIN. BID: $0.00


LAST PING:

1h 47m


FREE SLOTS:

0/1
September
5.5k 7
(0.1%)
/
6d
3
/$0.02
You need to be logged-in to place a bid/exchange!