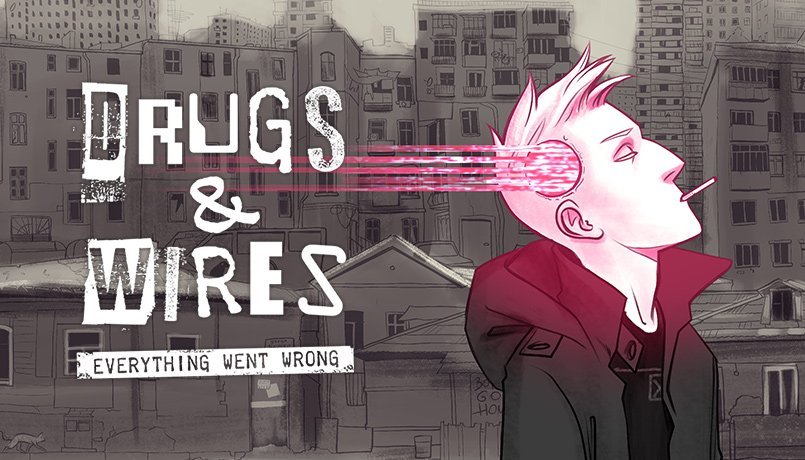 Drugs & Wires
DRAMA, CYBER-PUNK, MATURE
cryo-draws
Drugs and Wires is a weekly cyberpunk webcomic set in the 90s Eastern Europe. It follows Dan, a bitter, burned-out VR operator and serial addict trying to put his life back together after a near-death experience with deadly malware.
No animated banners, please.
---
MIN. BID: $0.01


LAST PING:

10s


FREE SLOTS:

0/1
October
38.6k 25
(0.1%)
/
2d 4h
2
/$0.04
You need to be logged-in to place a bid/exchange!