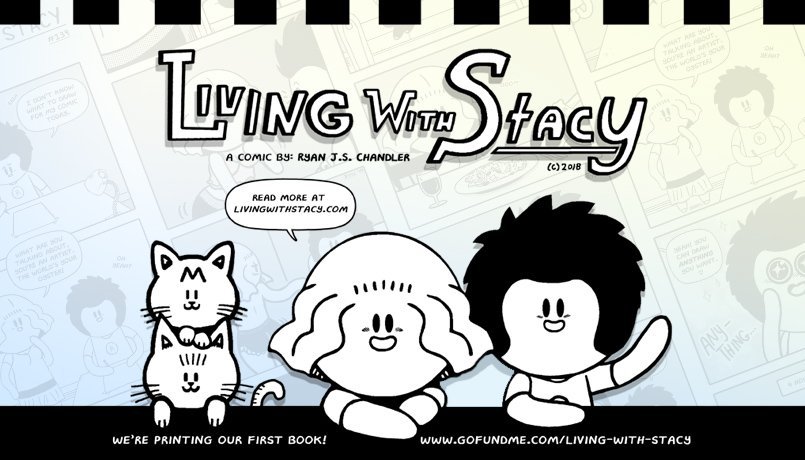 Living With Stacy
SLICE OF LIFE, COMEDY STRIPS, ALL AGES

MrFlapjacks
Living with Stacy is a modern, slice of life comedy about the everyday routines and struggles of a young, happy couple. Join Ryan and Stacy as they attempt to comfortably coexist and push through life in hilarious and relatable ways!
Skyscraper (120x600)
Min. bid:
$0.00
DAV :
30
Last Ping:
3h
Free Slots:
0/1
Approval:
No
R18+ ads:
No
You need to be logged-in to place a bid/exchange!