USER GUIDE
Please read through this guide, the reading is not long, and it may answer the majority of your questions regarding the website's functionality.
GETTING STARTED
To get started at comicad.net you first must register an account. Please note that the information gathered at registration process will only be used to create/access your account, thus for internal purposes only. The username is the name by which you'll known to the other users, so choose it carefully, sticking to a single username is a good policy. The email and password are the credentials that will be used to login to your account, they are private and you're encouraged to not share them on messages/bios or any other public accessible pages on the web.
After you successfully register, you'll have to verify your account using the code sent to your email address.
After you complete the verification process, you can use your account normally. Please note that you must repeat the verification process every-time your email address is updated.
START PUBLISHING
After you have a verified account, you can start publishing ads:
Register a site on My Account -> My sites page
A draft of your site will be created (not live yet). Review your site details, and then submit for approval. You have the possibility to cancel your submission and revert it to draft stage, still, only do it if strictly necessary, so you don't waste administrator's review time.
Your submission may be approved or rejected, if soft rejected, you'll have another opportunity to fix your site data according to administrator's reject note.
When your site is approved, you'll be able to use the "+Ad Unit" button to create ad units to post on your site.
After the unit is created, you'll be redirected to a page where you can copy the javascript code to paste on your site (1 line only), place the code on the exact place where you want your ads to display. Important: do no paste the same unit code more than once per page.
After posting the code on your site, your site will start display ads as soon bids/exchanges are placed on it by other users.
It's possible to get js codes for the existing units using the buttons on "My Sites" main page, comic profiles or the unit's edit form.
START ADVERTISING
To start advertise, simply follow the steps below:
Visit "My Account -> Ads" page.
Create an ad using the "Create new" link.
You'll be presented a wall of ad formats to choose from, choose one and supply the image file to upload in the form below. Despite there isn't a limit for the image filesize, all images above the recommended filesize are re-sampled, also the limit for animated images.
After you create the ad, you can start use it to post exchanges and bids.
To post a bid or an exchange, use the search page, or a specific user/comic profile. On any of the pages you have listed the available ad formats that can be bid/exchanged. You have the possibility to use auto buttons on such pages, for a quick post without page refresh.
To post bids, all you need is an ad of the same format, and a sufficient account balance to support the bid amount.
To post exchanges you also need to be a publisher, in order to use your own site in the exchange. Money is not required for exchanges.
THE "MY ACCOUNT" SECTION OVERVIEW
By clicking the button with your name on the top navigation bar (dropdown menu in case you're on a mobile device) you can access your "my account" section which contains the tools for advertising and/or publishing ads along with some customization and statistics. Below you have a brief explanation about each tab's purpose:
Profile - A quick overview of your profile, some key statistics and useful links. In this section you can change your public profile's avatar and banner along with your bio details. You have buttons to access the "add funds" and "withdrawal" pages, which allow you to inject or extract money from your balance. You also have buttons to visit the public profile other users see, and a preview of your trophy list. At the bottom, you have the "daily/monthly/all time" statistics, each one with a comprehensive chart.
Sites - The publishers interface: Nearly all you need to publish will be here. If you don't intend to publish other people's ads on your site, simply ignore this section. After registering your website, you need to create units to hold the ads (each unit contains a short javascript code to paste on your website). Each unit will contain ads of a specific format (multiple formats in case it's a responsive unit). Units have two classes: "Exchange" and "Highest bids". "Exchange" ad units are bi-direction ad exchanges between two sites, they allow you to receive traffic on your website. "Highest bids" are endless-auction units and allow you to earn money. This section allows a quick overview and control of the publishing panorama.
Ads - Like the name says, this section allows the creation of ads, no matter the purpose they will serve for. Note that by creating an ad alone you'll be already advertising your site since ads are automatically displayed on available free slots across the network. Ads can also be used to perform bids or exchanges. By using the main search you can find available sites for each purpose. Unlike bids, you cannot use an ad to exchange directly, you must first assign the ad to an exchange unit and then use that unit in the exchange, so, to exchange, you also need a website of your own.
Bids & Exchanges - The two following tabs are very similar, so, they're listed here together, these two sections list your bid and exchange entries. They also list incoming requests in case any of your units require approval, you have the option to accept/reject these. The only difference relies in the fact that you'll always have listed all exchanges, either started by you or not (simply because they're bi-directional). On the other hand, the bids section only displays bids initiated by you, the ones initiated by other users only appear in your sites section (and on those users bid lists of-course)
Settings - In this section you can update your account details and/or choose options to suit your preferences.
CODES TO BE PLACED ON THE REMOTE SITE
Codes to be placed on the remote site can be found on the following locations:

My Account : Sites - Either click the buttons or the "Get Code" tab on unit edit form (the page you're redirected to, when you create a unit).
Comic profiles - You can also copy the code by visiting your own comic's public profile (the code is displayed instead of the bid/exchange form).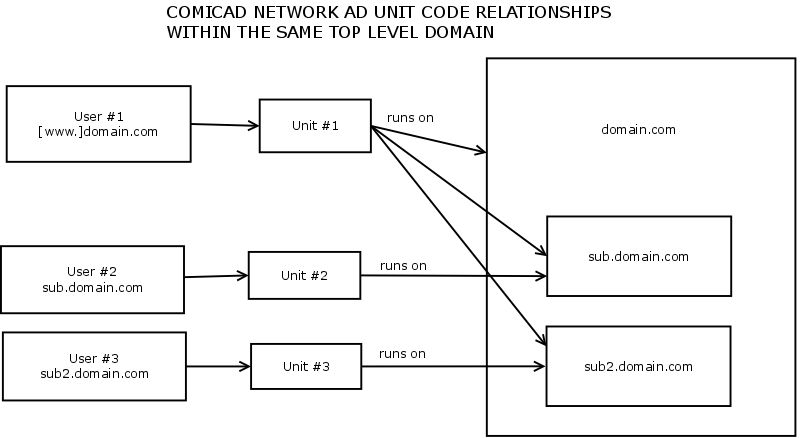 SEARCH / COMIC PROFILES / USER PROFILES
These 3 sections are interlinked, you can navigate them to find places to bid/exchange (you can also bid/exchange directly on any of them). A brief explanation about them:
Main page's Search - Use to find the list of sites with available bid/exchange spots.
Comic profiles - The public profile of a comic website. Use this page to preview the website statistics, available units, the ads currently running and perform exchanges/bids. This page allows the creation of ads in case you don't have an ad of a particular format.
User Profiles - User bio details, list of available websites / units along with other key statistics.
CONTACT
It's possible to send messages to other users using the Contact and Private Messages sections. Use Contact page to reach an administrator: issue reports, content reports, questions and other similar subjects. Use Private Messages to send a message to other user.
NOTIFICATIONS / NEWS
Get in touch with the website's latest news or the events related to your account.
BIDDING / EXCHANGING
There are two methods for bidding/exchanging:
The main search/user profile "Auto" buttons: bid/exchange with just two clicks.
The "comic profile" page: Reach this pages by following the links on "main search", "user profiles" or "main page", and fill the form in order to bid/exchange.
The main difference between the two methods is that auto buttons will choose one ad for you (the most recent), on the other hand, by using the form, you can choose the ad yourself. As long you don't want to choose a different ad/amount/period, auto buttons will do. You can configure auto button values/behavior on your profile settings.
To post a bid, your bid value must at least match the unit's min. bid value or be higher than the "to beat" bid in case bids exist. You account balance must also be able to handle the "daily bid load" (monetary sum of all your running bids for each day)
To post an exchange you must have an unit with a non-zero "DAV", higher or equal to the publisher unit's min. "DAV" requirement in case it exists. To set a min. "DAV" requirement on your own unit, that unit must possess a "DAV" equal or higher than the requirement itself.
BID QUOTAS
Bids are "Pay per display time" payments. The quotas are periodic payments sent from advertisers to publishers, once per day, until the bid period expires. If a user bids $0.01 for 10 days, it means that user will pay the publisher $0.01/day and a total of $0.10 in 10 days. If a bid is interrupted (cancelled/out of funds) the pending quota amount is calculated (up to 1000th of a cent) and the partial quota is sent to the publisher. the first Quota is only taken 24h after the bid start. A bid is only collected if the respective ad had at least 10 pageviews or 1 click in the last daily period, if not, it's postponed for the next period, exception is when a bid is outbid by other user or cancelled by the bidder/publisher, then the partial quota (if not null) is paid in order to finalize the bid pending statistics (regardless of the traffic it got in the last period).
Quota types:
Normal quota: quotas that result from a normal daily period, equals to the bid value (publisher is paid the bid value with the service commission already deduced).
Null/zero quota : The calculated amount is smaller than the system's smallest monetary unit, thus it's discarded.
Partial quota: quotas that result from sudden events (cancellations, outbids, out of funds). Calculated as follows: ((bid_value/86400)*run_period), if null quota, it's discarded.
Postponed quota: quotas that fail to meet the minimum requirement of 10 views and 1 click on the last period, postponed to the next period.
Out of funds quota - Quota that results from a user unable to pay the pending due, then the available user balance is used instead of the calculated amount.
RAISES / OUTBIDS / TO BEAT / TO WIN
A bid becomes outbid when it's beaten by other bid of higher value (through raise/new bid) and turns out listed outside the range of the unit slots, it's then moved to the outbid queue, but there are some exceptions.
The bids sort order defines who gets top spot or is outbid, priority as follows:
Bids >= $0.01, oldest.
Bids >= $0.01, youngest.
Bids = $0.00, oldest.

(Since August, 31th 2019)

Bids = $0.00, youngest.
Designations:
To beat bid - The last bid according to the priority table / available slots. These values are displayed on search page and comic profiles. The to beat bid may or may not be the unit's top winning bid.
To win - Value required to beat the unit's current to beat bid, if free slots available, equals to the unit's min. bid. If highest of all bids, becomes the top winner, displayed on the top (or first left) slot of the remote site's ad unit. These values can be found on auto button confirmation popups and comic profile inputs.
An outbid bid can become live, either by raise (bids list), or when free slots on the unit become available (other bid expired or got cancelled).
As of August 15th 2019, a bid can start as outbid (through comic profiles only).
DAV & MAV
DAVs are standalone numbers that may refer to a site, an ad unit or a user, they update once a day (once per hour on the first 24h) and give other users an idea of how much traffic a website gets (on its own domain, not at comicad.net).
They represent the daily average user views (or unit impressions) in the last 7 days (or in the last X completed days, if the website is newer then 7 days).
Units which "DAV" is zero are not eligible to receive bids or post/receive exchanges after 24h of its registration, it means every time you create an ad unit, it has a period of 24h to give the other users a preview of the traffic it receives, if past this period the "DAV" remains zero, it must wait 1 day for the "DAV" to update and thus be available for bids/exchanges.
Each unit "DAV" is independent and the parent site's "DAV" is the average of all its units "DAV"s. These numbers try to be as much impartial as possible, so, the visits of users associated with the ad unit or its ads are excluded.
DAV numbers may be represented as "-" (zero/first 24h), as a gray number (younger than 24h) or as a blue number (older than 24h, non zero)
DAV's also are displayed on user profiles, there, the DAV represents the average views of all units/sites owned by the user.
MAV are monthly average views and are only displayed on user profiles, they represent the average views of the last 2 completed months. They're similar to "DAV", but with larger time samples.
Automatic ad display "Auto Ads"
By default, all ads are eligible for being displayed automatically on available free slots across the network. There are some exceptions though:
Units which require approval, have a min. bid above $0.00, are not available for new submissions or that explicitly deny automatic ad display, do not display ads automatically.
Ads that link to an adult R18+ website are not automatically displayed on units that do not accept such ads.
Ads will not display automatically if the user already has a presence on the unit (is the unit owner; already bidding/exchanging)
Ads from users who explicitly disable automatic display.
Commissions
Paypal charges a variable fee (2.9% to 3.9%) plus a fixed USD $0.30 of all added/withdrawn funds, so, the amount added/withdrawn to/from the account balance will be slightly smaller than the initial payment value.
Comicad.net charges a 15% fee of every bid transaction in order to cover the domain/host service expenses. We take the commission from the in-between transactions, which allows the user's account balance to be available for bidding/withdrawal free of charges.
IMAGE UPLOAD GUIDELINES
ALL IMAGES uploaded to Comicad.net (ads or otherwise) must follow the image upload guidelines (which can be read below), and also adhere the rules and guidelines described in our Terms of Service.
---
EXAMPLES OF ALL AGES (SFW) ADS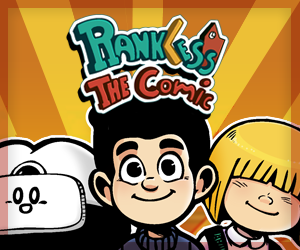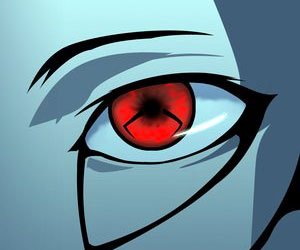 The ad examples above represent what are generally accepted as SFW (Safe for work) ads on Comicad.net. Safe for work meaning there is no sexually explicit imagery and/or nudity present in the ad, or an obscene amount of gore.
Image ads targeting a more mature audience (with a rating of mature) may depict violent and suggestive themes within reason (no racist imagery and/or text, sexually explicit imagery, nudity, or obscene amounts of gore).
---
EXAMPLES OF REJECTED ADS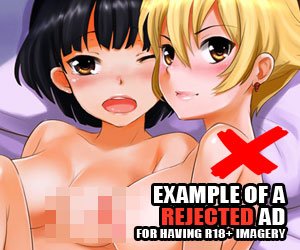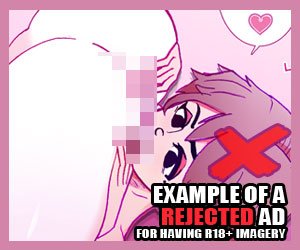 Image ads regardless of rating must not contain sexually explicit imagery and/or nudity. Ads that are targeting a mature audience or ads that link to adult R18+ websites may contain "sexy" or "suggestive" poses and show off some skin (some examples would be bathing suits or underwear), but must not contain nudity or explicit sexual acts. Images depicting minors in any suggestive manner is absolutely not acceptable and will result in an account suspension and/or ban.
Ads containing imagery (and/or text descriptions) of extreme gore, racist imagery and/or text, or any suggestive themes/poses depicting minors are not allowed and are strictly prohibited.
---
EXAMPLES OF ACCEPTABLE ADS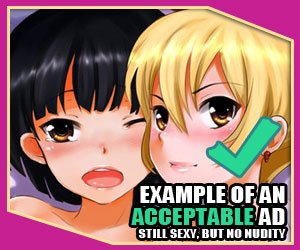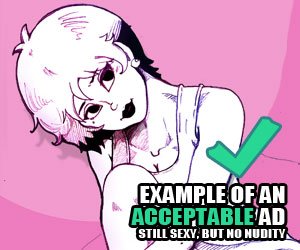 The ads above are an example of acceptable image content for a mature audience (or ads that link to R18+ websites). Cropping a lewd image to remove nudity is fine, so long as it follows the image upload guidelines.
---
ADDITIONAL EXAMPLES




Some helpful tips to ensure your ads are accepted and eligible to run on our network. If your ad image contains sexually explicit acts or nudity, then crop it out or add clothing. Some explicit poses become suggestive when clothing is applied. There are some exceptions, but if the genitals and breasts (areola and nipples) are covered (not censored with mosaic) and you followed the image upload guidelines, you are safe to upload.
FOR MORE INFORMATION
For additional information regarding image rules and guidelines and please visit our terms of service section.