UnitMComics'S Profile & Avatar
UnitMComics'S AVATAR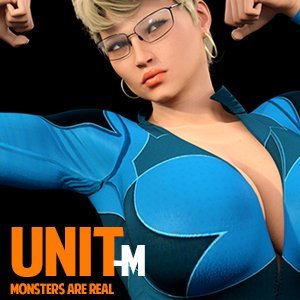 PROFILE
UnitMComics
- Artist Bio
Unit-M is a comic about an extraordinary group of Monsters with amazing abilities and the world they inhabit.
This is totally 100% not derivative. No one has ever done a comic about a team of superheroes struggling in a world that fears people with powers. Ever.
(Joking aside, I am in no way claiming this is an original concept. Exactly the opposite.)
This is my first comic. My first time writing a script. My first time using DAZ 3D Studio.
I still have a lot to learn.
Action
Sci-Fi
Unit-M Comics

49

41
Ad Units Available:
ACHIEVEMENTS
*Click or hover for badge info.
PUBLISHER STATS
3k
Monthly website views.